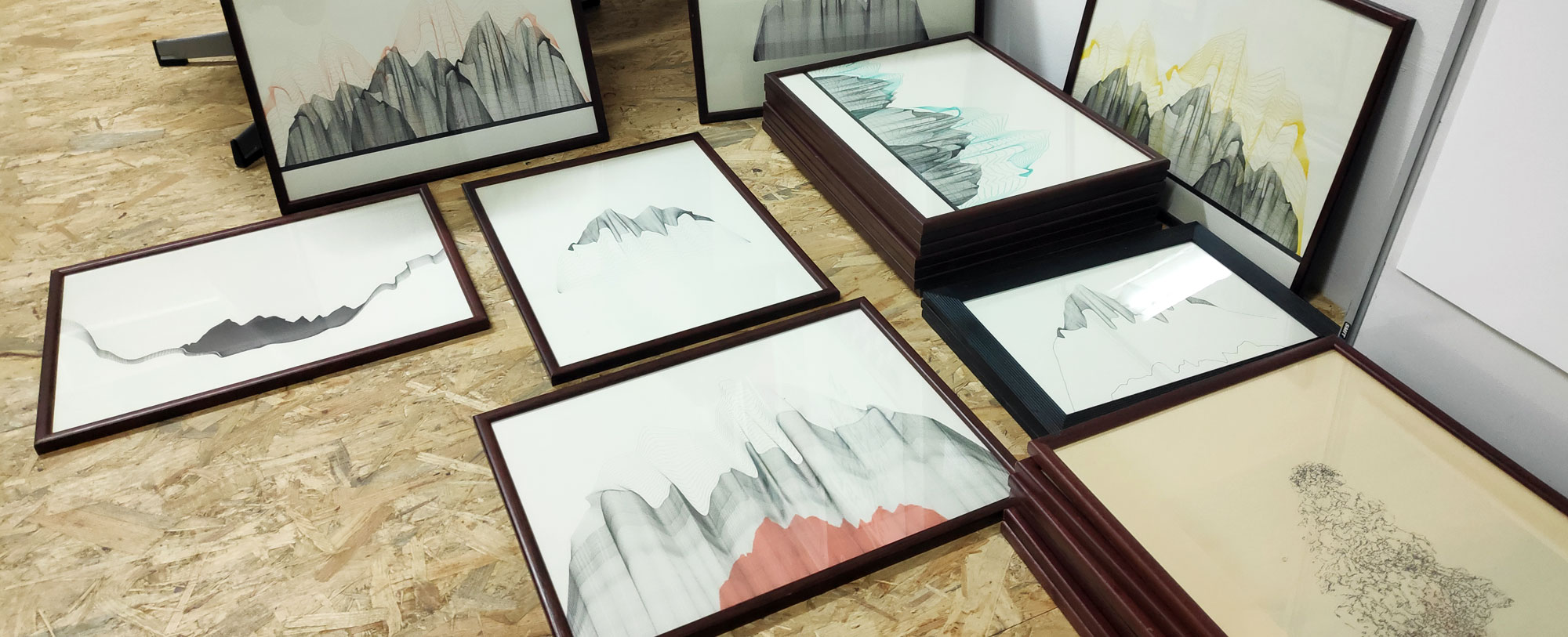 Hello and welcome to my store. Here you will find artworks that are created aside the usual projects that I do as a graphic designer. The techniques and skills that I develop here will also find their way to applied projects for clients.
All artworks are made in my studio through a process of experimenting, drawing, first by hand, and later finished and executed with a pen plotter from the 1980's! This machine is customized so it can hold different modern markers, fineliners and even brushes!
All artworks are unique and created with much effort, time and passion. Each work will be signed by me and shipped with a certificate of authenticity.
See anything you like? Just send me an email and tell me which artwork you want to purchase. Or if you have any questions, feel free to contact me.
︎
info@woutervantilborg.nl
---
Photo's below are examples. All works are sold excluding the frame and shipping costs are calculated depending on the adress. Price modifications and type errors reserved, from the shown images no rights can be derived.